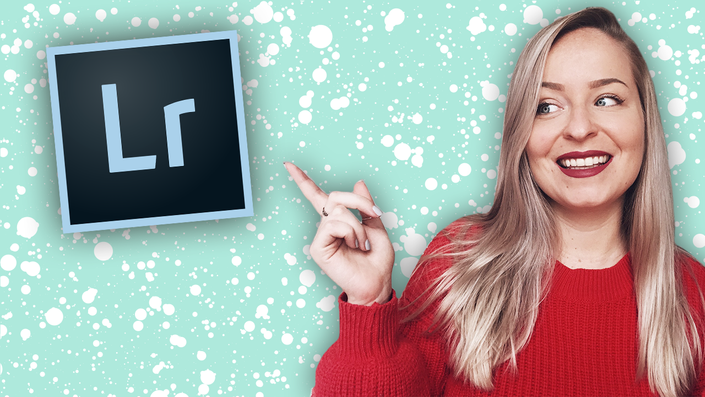 Lightroom for Social Media (Beginner Level)
Edit, organise and improve your photos using the #1 tool trusted by photography professionals
Do you want to learn how to use one of the world's most popular photo editing tools, in just 90 minutes?

Mastering Adobe Lightroom will give you the power to take your already awesome photos and turn them into works of art.

This mini-course features 9 detailed lessons and practice photos so that you can test out your new skills as you learn.
The best part? You can complete it in under 2 hours!
What's on the inside?
ORGANISING YOUR WORKFLOW

I'll take you through exactly how to customise your workspace, the many ways you can manage your photo folders within Lightroom Classic CC and share some tips on how to filter through your photo collection quickly and easily so you never lose a photo!
COLOUR EDITING AND TONING

In this lesson, we'll start going through the basics of editing your photos. You'll learn how to edit features like exposure, clarity and white balance; and also how to manipulate the shadows and highlights within your images. We'll also start using presets and discover how to change individual colours within an image.
DETAILS, EFFECTS AND CALIBRATION

As you start to get a bit more comfortable with your editing skills, we'll learn some techniques to adjust the colours in your shadows and highlights through split toning. We'll also learn how to edit tiny details in a portrait through sharpening and noise reduction. Lastly, we'll cover effects like applying a vignette, adjusting lopsided photos, correcting lens distortions and how to give a photo a vintage look.
GRADUATED AND RADIAL FILTERS

In this lesson, I'll introduce you to graduated and radial filters. These filters are fantastic for editing a portion of a photo like isolating the sky and clouds for a sunset or sunrise photo. I'll also teach you how to create your own unique vignette effects, and blur backgrounds to make a person or object really stand out in the foreground.
CLONING, HEALING AND VIRTUAL COPIES

If you've ever wanted to make something (or someone) disappear from a photo, this is the lesson for you. In addition, we'll learn how to use the crop tool, how to get a perfectly straight horizon for all of your landscape photos and how to apply presets in bulk. I'll also teach you how to save different versions of the same photo while you edit.
CREATING PRESETS AND EXPORTING IMAGES

Once you find your own style with Lightroom, you'll want to know how to create and save your very own presets. In this lesson, I'll teach how to do exactly that, as well as how to correctly export your photos (both for web and for print) once you're finished with the editing process.
BONUS: PHOTOSHOP AND LIGHTROOM CC

I've included this bonus lesson so that you can see how to switch between editing in Lightroom and Photoshop, and to demonstrate a little of what Photoshop is capable of. I'll also take you into Lightroom CC (as opposed to Lightroom Classic CC) for an orientation into the simpler software.
Your Instructor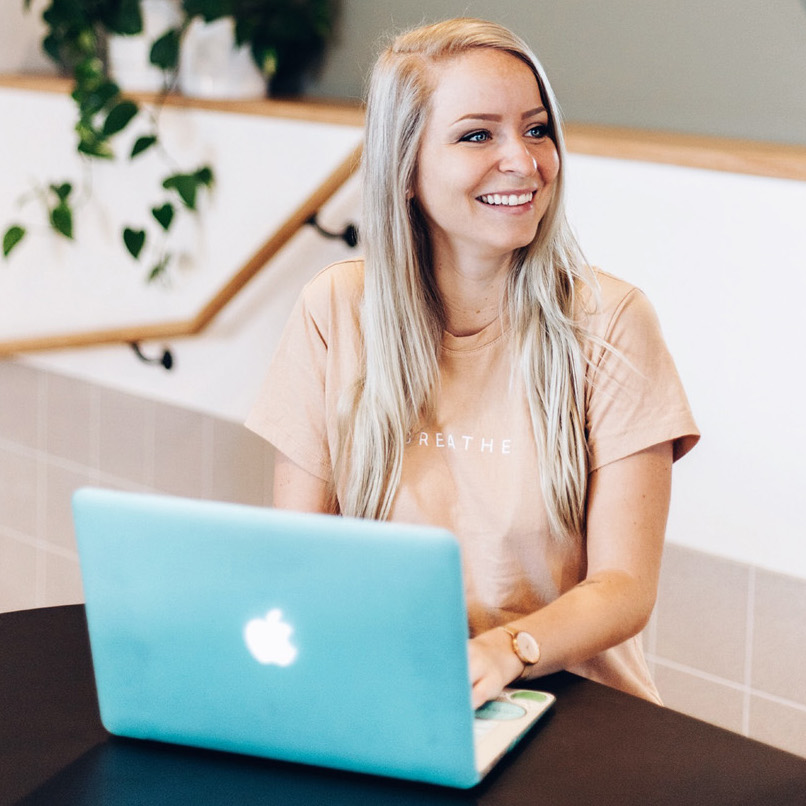 Hey you, I'm Maggie,

a digital marketing specialist, and your marketing and content creation instructor.
When I first wanted to learn the skills to begin working online, I struggled with the lack of quality information out there for beginners. And after learning the ropes the hard way and becoming a successful freelancer, I set out to help make things easier for creative overachievers like myself. So, I went ahead and created everything with you in mind.
My courses aren't made by someone with decades of experience who has forgotten what it was like to be a newbie and learned design and digital marketing and design in the era of Myspace and Microsoft Paint. They're made by someone who knows exactly what it's like to be trying to master 20 tools at once and stay on top of constant updates with each of them.
My passion for teaching comes from a combination of insatiable creativity and a constant need to pay it forward and help as many people as I can! So my ultimate goal is for you to feel empowered and excited about your future having learned the skills within this course!
Thanks for being here and I hope to see you on the inside!

Who is this course for?
This course is for you if:
You enjoy photography and want more control over your photo editing and the finished product

You've started using Lightroom but want to learn more about how it all works and the many different tools and functions

You're confident with Lightroom and would like to learn some advanced techniques as well as brush up on the basics

You want to understand how to organise and efficiently manage all of your photos within Lightroom
Frequently Asked Questions
When does the course start and finish?
This is a completely self-paced online course - you decide when you start and when you finish :)
How long do I have access to the course?
How does lifetime access sound? After enrolling, you have unlimited access to this course for as long as you like - across any and all devices you own.
I still have more questions!
No problem! Please contact me at
[email protected]
for anything and everything and I'll reply as soon as I can!
Are you ready
to start creating
with me?
Let's do it!