What's the course all about?
... more specifically, what skills will you have by the end of the course?
Click play below to find out!
What Can You Expect?
Unlike a lot of other courses out there, I'm not promising you a multi-million dollar income with minimal effort.
What I can promise you is that if you follow the steps I teach you and you keep a hard-working, positive attitude throughout the course - you will have the best chance at guaranteeing your own success.
I landed my very first client the day I set up my online profile and replaced my full-time income within 4 months of working online - all the while working less and travelling more.
All of the content you will find here, therefore, is based on the exact tips and techniques I wish I knew about when I first began working online - combined with the latest knowledge of the rapid-moving social media world.
Some Course Highlights
Finding your purpose - Narrow down your purpose, discover your "why" and find the care factor which will make you an irreplaceable asset to any business
Guarantee your success - Take charge of your own success and learn all the best tips on how to achieve it
Social media platforms - Get a behind-the-scenes look into Twitter, Facebook, Instagram, Pinterest, LinkedIn and YouTube
Content creation - Learn the techniques that have made me stand out from my competition by thinking outside of the box. Discover how to create graphics, gifs, and videos - all using free resources, no prior design skills necessary
Creating a social media strategy - Learn the tricks I have used to land my dream clients from the very beginning. Tricks that you can copy and use in your own online work
The only question that remains is - are you ready to invest in yourself and create the lifestyle you've always wanted?
See What My Students Have to Say About The Course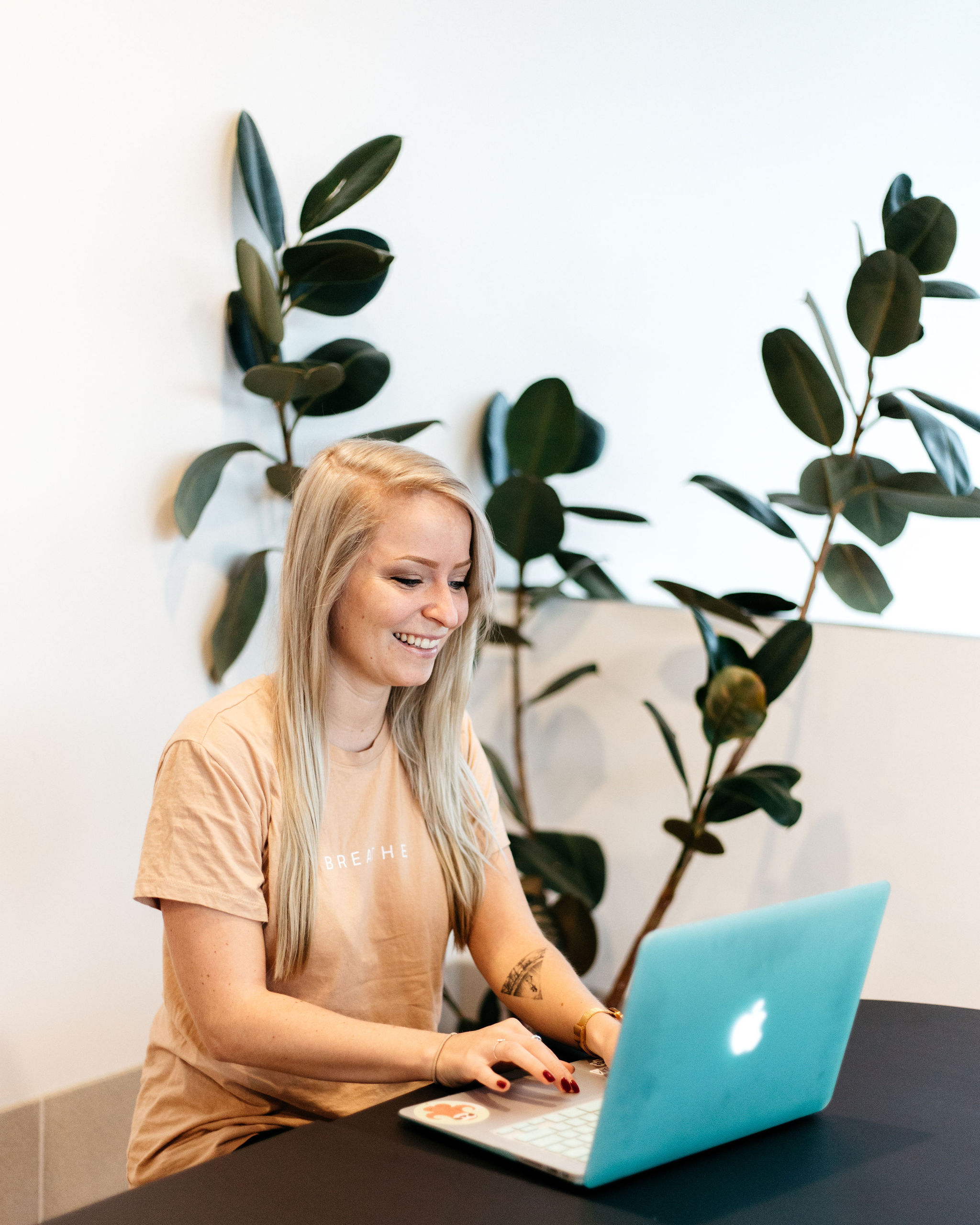 Hey you, I'm Maggie,
a digital marketing specialist, and your marketing and content creation instructor.
When I first wanted to learn the skills to begin working online, I struggled with the lack of quality information out there for beginners. And after learning the ropes the hard way and becoming a successful freelancer, I set out to help make things easier for creative overachievers like myself. So, I went ahead and created everything with you in mind.
My courses aren't made by someone with decades of experience who has forgotten what it was like to be a newbie and learned design and digital marketing and design in the era of Myspace and Microsoft Paint. They're made by someone who knows exactly what it's like to be trying to master 20 tools at once and stay on top of constant updates with each of them.
My passion for teaching comes from a combination of insatiable creativity and a constant need to pay it forward and help as many people as I can! So my ultimate goal is for you to feel empowered and excited about your future having learned the skills within this course!
Thanks for being here and I hope to see you on the inside!